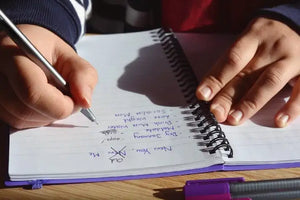 10 ways to overcome hurdles to achieving your new year goals
As the new year rolls around, many of us make resolutions with the best of intentions. But let's face it, sticking to those resolutions can be tough. Life has a way of throwing obstacles in our path, whether it's a demanding work schedule, unexpected expenses, or just plain old procrastination. But fear not, dear reader! With a little bit of perseverance and a dash of humor, you can overcome any hurdle that stands between you and your goals. So take a deep breath, embrace the challenges ahead, and let's conquer this new year together!
So what are the top hurdles that we need to overcome in order to achieve our New Year resolutions? Here are my top 10:
Lack of planning: Many of us make resolutions without taking the time to plan out how we will actually achieve them. This lack of planning can lead to a lack of focus and direction, making it more difficult to stick to our goals.
Unrealistic goals: Setting unrealistic goals is a common reason why resolutions fail. We might have grand ambitions, but if our goals are too difficult or unrealistic, it can be easy to become discouraged and give up.
Lack of motivation: Another common hurdle is a lack of motivation. It can be tough to stay motivated when we don't see immediate results or when we face setbacks. It's important to find ways to stay motivated, such as setting small, achievable goals or finding a support system.
Inconsistency: Achieving a resolution requires consistency, but it can be easy to lose focus and let our resolutions fall by the wayside. To stay on track, it's important to make a plan and stick to it.
Limited time and energy: Many of us are already stretched thin with work, family, and other responsibilities, so it can be tough to find the time and energy to work on our resolutions. It's important to prioritize our goals and find ways to fit them into our busy schedules.
Lack of support: It can be helpful to have support and accountability when working towards a resolution. Whether it's a friend, family member, or accountability group, having someone to check in with can provide motivation and encouragement.
Stress and burnout: If we're already feeling overwhelmed and stressed out, it can be tough to find the energy and focus to work on our resolutions. It's important to prioritize self-care and manage our stress levels in order to stay on track.
Lack of flexibility: Sometimes, despite our best efforts, our circumstances change and our resolutions may no longer be feasible. It's important to be flexible and adjust our goals as needed, rather than becoming discouraged and giving up.
Negative mindset: A negative mindset can hold us back and make it harder to achieve our goals. Instead, it's important to focus on the progress we've made and adopt a growth mindset.
Lack of self-compassion: Finally, it's important to be kind to ourselves and practice self-compassion. If we're too hard on ourselves or beat ourselves up for setbacks, it can be tough to stay motivated and achieve our resolutions.
By recognizing and overcoming these hurdles, we can set ourselves up for success and achieve our New Year resolutions. With a little planning, motivation, consistency, and self-compassion, we can make positive changes and improve our lives in the new year.
As the great philosopher and notorious procrastinator, Homer Simpson, once said, "I'm normally not a praying man, but if you're up there, please save me Superman." While we may not have a caped superhero to turn to in times of need, we do have the power to overcome our own challenges and achieve our goals. As the late, great Kobe Bryant once said, "The most important thing is to try and inspire people so that they can be great in whatever they want to do." So let's embrace the new year with determination, resilience, and a healthy dose of humor.
Cheers! Here's to a successful and fulfilling 2023!
---